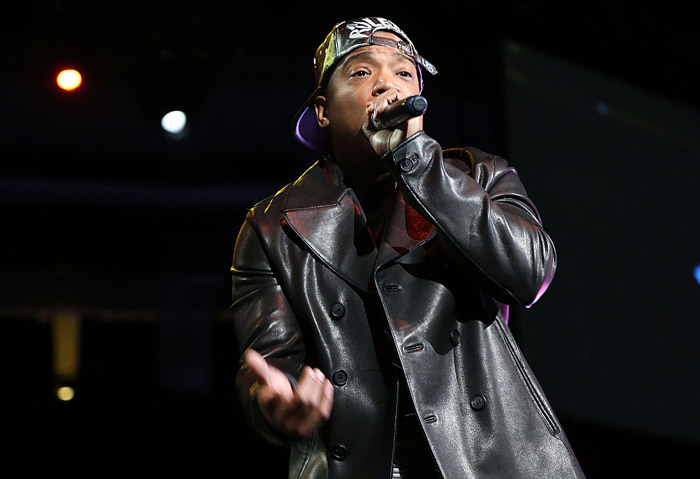 Ja Rule endures a beer can to the dome at a show in Atlantic City. He eventually finds the perpetrator and greets him with a blow that he'll never forget.
Ja Rule has no interest in any rap beef these days, though don't expect him to keep his composure when he's disrespected on stage. Rule was performing a show in Atlantic City this past weekend, and during a rendition of his 2004 hit single "New York," a beer can was jettisoned from within the crowd, soon meeting the side of the rapper's head with considerable force, as one can see in the slow motion footage provided by TMZ.
After the can ricocheted off his head, Rule immediately told his DJ to cut off the music, and he then turned the crowd and demanded to know who thrust the beer at his shiny noggin.
"Who threw that," asked Rule adamantly. "Whoever threw it, point 'em out in the crowd if you see 'em." As audience members were initially hesitant to snitch, Rule decided to up the ante and offer $1,000 to whoever could point out the suspect in question. It worked.
The beer-chucker was eventually outed, standing helplessly toward the front and center area of the audience. One can't get a good view of the person, though it's assumed the offender is male, judging by the way he gets dealt with by Rule.
After situating himself in front of the man who canned him, Rule disciplines him with a healthy smack to the face. After getting a good lesson from Rule's palm, the reckless fan was kicked out of the venue by security. Though Rule probably woke up with a bump on his head, the fan likely regrets ever letting go of his beer in the first place.