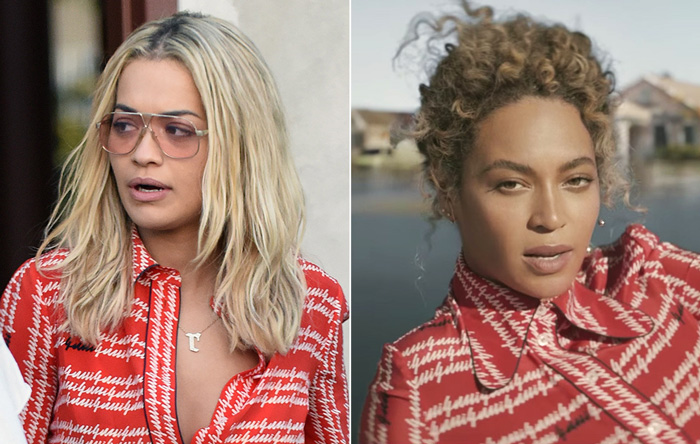 Who is "Becky with the good hair?" After Rachel Roy refuted the persisting rumors, Rita Ora is also denying the allegations.
The "Body On Me" singer has been pegged as another potential "Becky" after taking a Snapchat selfie, wearing a lemon-adorned bra, a possible nod to Beyoncé's LEMONADE. She was also wearing a necklace that some mistook for the letter "J," as in Jay Z. However, upon closer inspection, it was an "R" for Rita.
To add to the speculation, she stepped out in West Hollywood on Monday wearing the same red Gucci dress Beyoncé wore in her "Formation" video.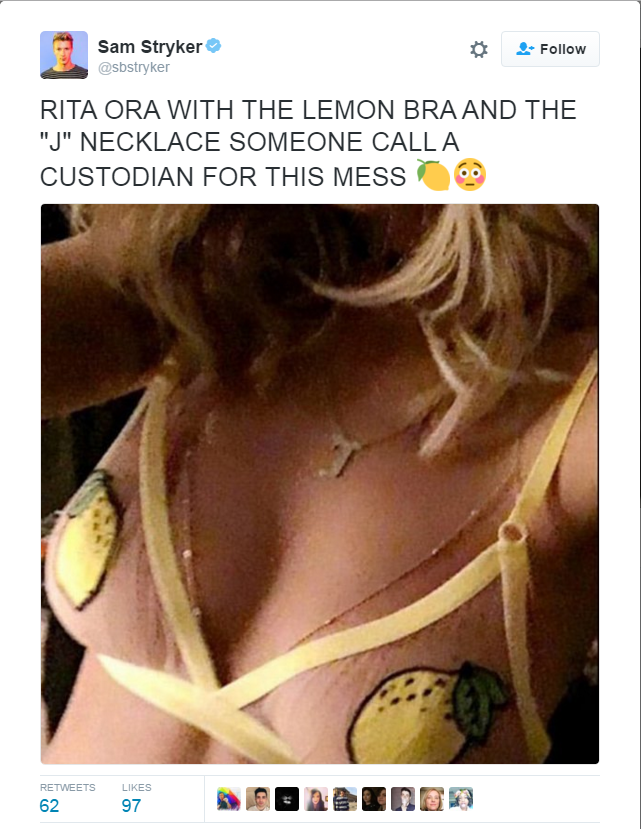 But according to Rita, she is not the other woman Beyoncé sings about on "Sorry." On Tuesday (Apr. 26), she denied the accusations vehemently while showing support for Queen Bey.
"I never usually address tabloid gossip but let me be clear, these rumours are false," she tweeted. "I have nothing but the utmost respect for Beyonce. Let's continue enjoying Lemonade."