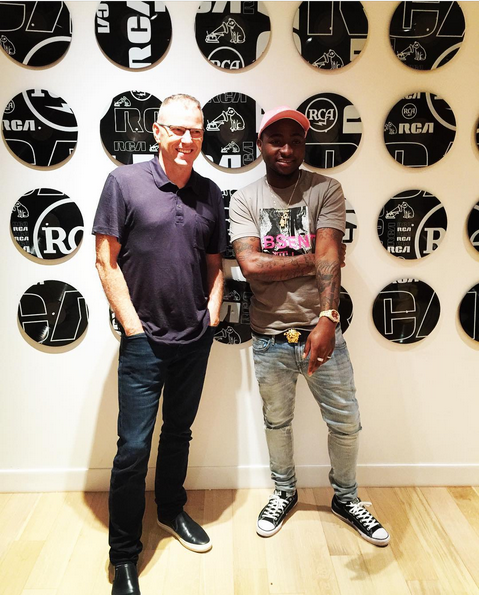 Davido has signed a deal with RCA Records.
The DMW CEO had earlier this year signed a much publicized deal with Sony Music Entertainment, with the goal to release his sophomore album. And now he is has penned another deal with RCA Records.
RCA Records is an American flagship recording label (alongside Columbia Records and Epic Records) of Sony Music Entertainment (SME). It releases multiple genres of music including pop, rock, hip-hop, R&B, blues, jazz and, through RCA Nashville, country. It is home to a number of top stars, including ASAP Ferg, ASAP Rocky, Alicia Keys, Aretha Franklin, Zayn Malik, Usher, T-Pain, Shakira, Justin Timberlake, Pink and many others. The label also signed another Nigerian, Ayo Jay this year.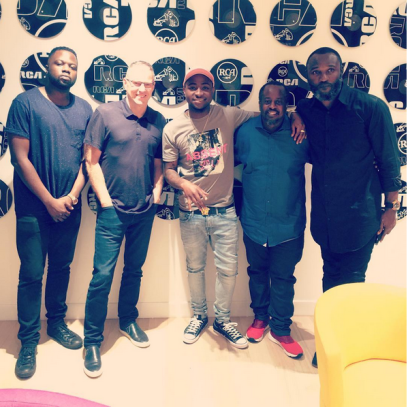 Photos of Davido at RCA Headqaurters after signing the deal hit the internet, with Sony Music executive, Efe Ogbeni posting the photos on Instagram. Efe Ogbeni, who is extensively involved with operations at RCA wrote in the caption: "Welcome to #RCA @rcarecords @davidoofficial " chairman #peteredge we start the GRIND #afrofusion is here," and "am all into TEAM WORK @tunji (#brysontiller ) chairman RCA #peteredge Global superstar @davidoofficial his manager.. Brains @kamalajiboye"