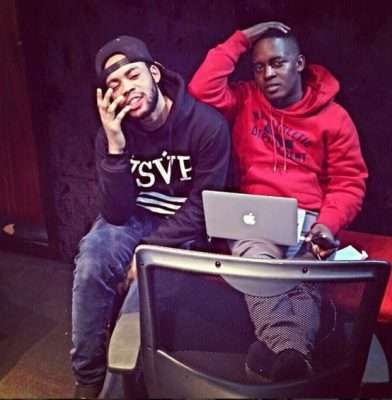 Nigerian rapper, Milli, in a statement obtained by the media has addressed his exit from Chocolate City.
In a 5-part story obtained the media, the rapper shared emotional details about what happened in his career since he got signed to Chocolate City.
The rapper was signed by M.I Abaga to Loopy Music in 2013, but made a splash during the 2015 merger of the record label with Chocolate City as one of the artistes who were officially signed. He went on to release a number of singles under the record label, including featuring on their 2015 compilation album, 'The Indestructible Choc Boi Nation'.
A couple of weeks ago it was revealed that Milli, was no longer with the record label, and it was confirmed by the label that the release was amicable.
In the story, the rapper revealed that his time at Loop was filled with a refusal to allow him release music, a concerted effort to hold him back, and revelations about why he has been unable to release new music.
Milli admitted that his relationship with Chocolate City was never one that favored him, instead his expertise was used to release music for M.I Abaga and the Chocolate City label.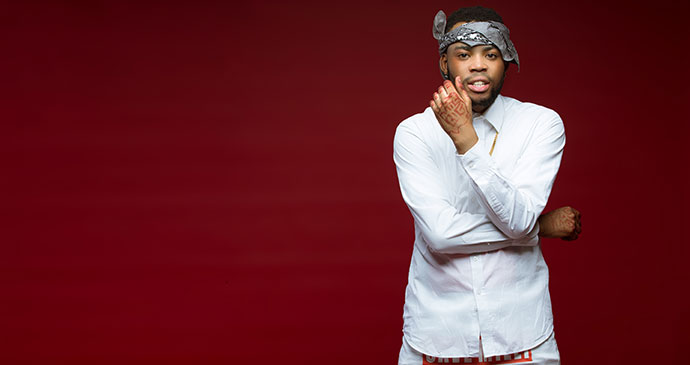 "It's been a long journey – one year in 2014 with M.I. writing and co-producing the Chairman album, and another year in 2015 being signed with Loopy and Choc City, writing and co-producing the TICBN album, and working on individual Choc City artist projects.
I have a lot of love for my CC family, especially for Koker and Dice, but for me, things didn't turn out how I thought they would at all… I was getting held back all the time, I wasn't allowed to put out music like I wanted to, and it was getting really hard to be myself…
I'm not going to say much out there, about what really happened, that's why I created this private Facebook group. I don't want to do interviews and talk about what happened, I wouldn't even want to write all of it down because it's quite painful.
But I haven't told anyone what's been happening, and you guys have been showing me love all this time, even in my absence, so it's only fair that you know more than everyone else… What I want to share with you will come in five parts and this is Part 1.
I really love you guys and feel so blessed.
I started working on the Childish EP in 2014, and all the tracks on the EP were ready by the end of 2014, but when I got signed to Loopy in January 2015, M.I asked me to go back and re-record the entire EP.
When Mr Audu left in February 2015 and handed over to M.I, I automatically became a Choc City artist. I was told dropping my EP under CC was going to be great for me so I was really excited. But there was a lot going on at that time, so attention shifted from my EP and I was told I couldn't drop it for the next few months after the handover because I had to wait for the label to reorganise itself. In March, I figured out a way to drop music though, that's how I started #FreeMusicFridays. But after three Fridays, they pulled the plug on it and said I couldn't continue putting out free music.
When the handover was completed, we were asked to start putting together the TICBN album in order to promote the Choc City brand, so again I was told to be patient, and I was… I came up with the idea to drop the Childish EP on Children's Day (May 27th, which is also my birthday), but no one at the label paid attention and M.I didn't want me to drop it at the end of May because the TICBN Album would still being promoted around that time, so I had to be patient again. Once the TICBN album that I was also working on was recorded and dropped, I still wasn't allowed to drop the Childish EP, but instead I was asked to pay attention to the TICBN album and promote it, which I did.
Around August, after the TICBN promo, it was time for individual artists to drop projects they had been working on before the TICBN album, so I was excited and thought I could finally put out Childish. But then a new rule was invented: New music could only be dropped if it came with a music video… Sigh. More patience.
The music video for Unlooking was shot in September last year but turned out a disaster, a lot of things that were supposed to happen didn't and it just didn't look right. I wasn't proud of it, and you wouldn't have liked it at all, but I couldn't afford to shoot another one, and I couldn't drop Childish unless I dropped a video, so I was willing to live with it. I just wanted to drop my EP… But when M.I saw the footage, he said I couldn't drop the video yet, because we had to shoot additional scenes. The next shoot was set for January 2016 (four months after the first shoot!), which meant Childish wouldn't drop till then. One year of waiting, and more patience.
In November last year, I realised the year was almost over and I hadn't put out any single yet. It bothered me, because people were waiting, and with all my frustrations I had to ask that the rule be waived in my case for Unlooking because my video was already shot, but not yet ready. Luckily it was approved but M.I wasn't fully behind my decision, so I wasn't very confident. But I knew I had to drop something with or without his support…
I know some of y'all have been asking about the Wizkid feature and if it that was even true. Well, it did exist, and still exists. I did have a song with Wiz, which was also supposed to have M.I on it, but unfortunately he took it from me. M.I gave me a choice – if I wanted to put out Unlooking, I would have to give up the Wizkid feature.
I guess nobody in their right mind would give up a feature with Wiz, but I did believe in Unlooking, and everybody around me wanted me to release it. Also, I didn't want my first release to be a feature, and I knew I could always find him again, so I gave up the Wizkid track and prepared the release of Unlooking.
I created Unlooking in a really unique way. When I first wrote it, the verses were different, not Pidgin, but M.I asked me to rewrite the song, and had me change it from English into Pidgin, to be more 'street'… so I did, even though I never enjoyed remaking the song. But I wanted to make him happy so I would get all the support I needed by the time Unlooking was coming out. Unfortunately, after so much time rewriting it, when I finally dropped the song, he didn't support me and Unlooking wasn't pushed.
He didn't put much effort into promoting it, I could tell, and after Unlooking, all these new dab songs started coming out and the move that I had started was jacked from me… I saw M.I supporting Olamide's dab and it really hurt me.
I thought M.I was ashamed of me. He was telling people that Unlooking was just 60% of what it could have been, and that the only reason people liked it was because it was in Pidgin. There was no budget for promotion, so I had to hustle by myself, but I am just one person and I can't win if my own people don't believe in me…
And all this while, M.I told me to be more like this or that artist, be more 'street', and people told me that he kept saying that my music wasn't gonna fly in Naij… It's like they had decided my sound wasn't going to work before they even gave it a chance. It made me really, really sad.
In December last year, I met some cool and serious people that not only believe in me and my music, but they also want to see me shine. My new team wanted to work with Choc City but Choc City didn't want that. All this while, all CC artists were told to build their own teams. And here I was, with a dope team that wanted nothing from the label but the opportunity to invest in me, and work on my promo and branding together with the label, and CC said no.
They said 'Either all us or nothing'. So what choice did I have? Sit and wait some more, or work with people who actually believe in me? I didn't want to leave the label, but they didn't really leave me a choice… So as much as it pained me to leave my fam behind, we started the release process in January…
Right after the meeting with M.I, my new team and I travelled abroad for four weeks to shoot two music videos. The change of environment was good for me as I was really down at the time, I felt abandoned because after all the hard work I had put into the various CC projects and the Chairman album, the label was ready to just give up on me like that…
Then things started picking up and I did more work with my new team in one month than with Choc City in an entire year, and I'm grateful. They get me and my music. They wanna make me succeed the way I am, not change my sound. They see the big picture, and way beyond Nigeria.
Not everyone is happy about my departure from CC though, and even for me, it wasn't easy to make that decision… In 'Everything' M.I. really went deep, calling me disloyal for leaving the family and so on. People in the label office stopped talking to me. It became difficult for me to work with Reinhard, my producer that I introduced to M.I. at the time we produced Chairman. They talked to radio OAPs and other media people and told them their side of the story, making me look bad and as if I don't care about anyone.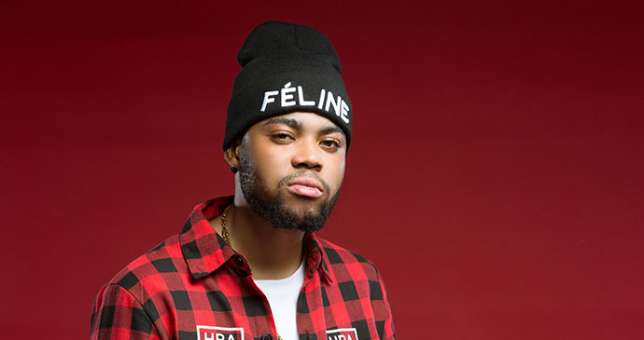 And then it took almost five months to release me from the label, so I was stuck. Choc City was delaying me and crushed my vibe… My new team said I shouldn't be on social media until things are settled with Choc City, so that they don't change their mind about releasing me or delay us some more when they see how well things are going for me. That's why I went quiet at some point. I didn't even know what to say or post anyway, I was just really, really sad.
Being signed to Choc City was a big opportunity in my life that I will forever be grateful for. I've learned a lot, the good and the bad. But to keep following my dream, I needed to let go, even if it hurts and it still does…
But I've got my own label now, Up Next, a dope team, and I've got you guys, and that's all I need. But I can't lie, it's gonna be tough. I already know that he and his people have been talking to the media, and I don't know how that will affect what the blogs will write, and how much radio and TV airplay I will get for my music… Maybe they will shut me out, he has people everywhere, so its possible for him to do things his way… Some of the social media influencers even told me they don't want to promote my new projects, for fear of upsetting M.I or Choc City…
It's scary and I don't know what will happen but I'm ready for the challenge, and as long as you guys have my back and help me post, RT, Regram and spread the word about the #UpNextMovement and my new music to your people, we don't even need all the fake hype!
Much more happened than what I've told you, a lot of personal things that really disappointed and hurt me deeply, coming from a person I admire and respect so much. I won't speak about details because I don't want this to be about any of those personal things. That's between him and me. #DontAskMeWhatHappened.
But I will never forget how I was put down again and again, how my confidence in my sound was broken, and how it was impossible for me to put out my music. I even stopped believing in myself at some point… Your messages all this while really helped me a lot and gave me new motivation. I felt your love and I'm grateful for that.
What I'm going to drop this week is daring, but it's my way of overcoming my fear, stand up for the Art I believe in and move on. I hope I can count on you to have my back and get others to join the #UpNextMovement. The Movement is about the art of good music, and about giving other artists that make 'different' sound the courage and strength to BE different, instead of getting frustrated by the industry.
I'm sure many people will say I'm ungrateful and I want to cause drama but what I really want to do is to leave the old structures behind that suppressed my art and my sound, follow my dream and #SetArtFree! That's my mission with the #UpNextMovement.
We need to allow Art to exist in Nigeria and I'm not shutting up no more. And if that upsets some people, so be it.
Bless you all and thanks for being with me."
Milli.