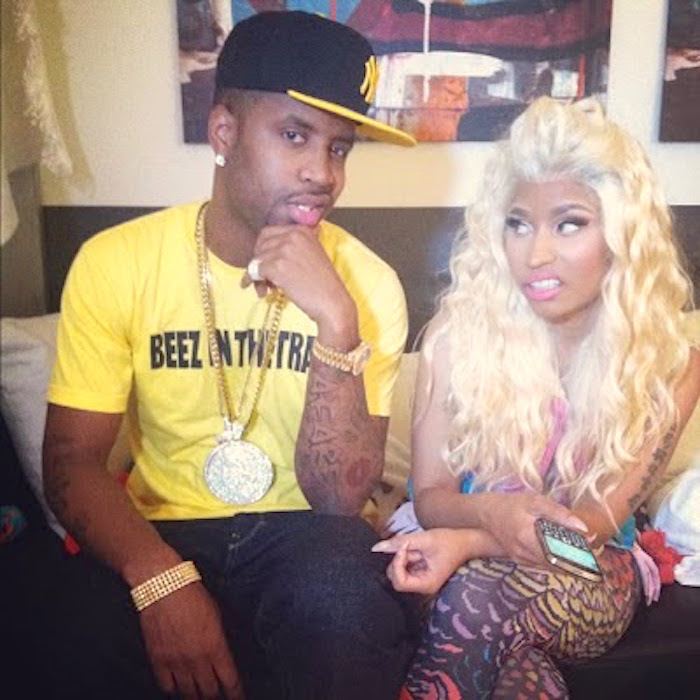 Shots have been fired! While in concert on July 28, Nicki Minaj slammed her ex, Safaree Samuels, who claims he ghostwrote lyrics in some of her biggest hits from 'The Pinkprint.' While talking to the crowd, Nicki said he's dumb as rocks.
Nicki Minaj wants everyone to know that Safaree Samuels, whom she refers to as a "bitch ass n****," never wrote any of her lyrics. In fact, she doesn't believe he has the "intellect" to do so. Ouch!
Safaree recently claimed that he ghostwrote lyrics from some of Nicki's biggest hits, so she took a moment during her July 28 concert to clear the air.
"Til this day, I never stopped. You see, a bitch ass n**** can't write my raps. You know why? You don't have the heart, or the mindframe, or the motherf***ing intellect, bitch n****. You don't even know how to pronounce these motherf***ing words of my motherf***ing raps, bitch," Nicki told her fans, who immediately started applauding her after the public diss.
In Safaree's new song, titled "Lifeline," he claims to have been ghostwritten a few of her songs from The Pinkprint. "My bars on 'The Pinkprint' no one will ever match," is a line he raps in the song. Safaree has also claimed he ghostwrote a few of Drake's lyrics. Even if he did ghostwrite a few of Drake's lyrics, which we're not saying he did, Nicki wants to make it very clear that he never wrote any of her lyrics. She says he's just not capable of doing so he's too dumb.
When will all these drama end now?