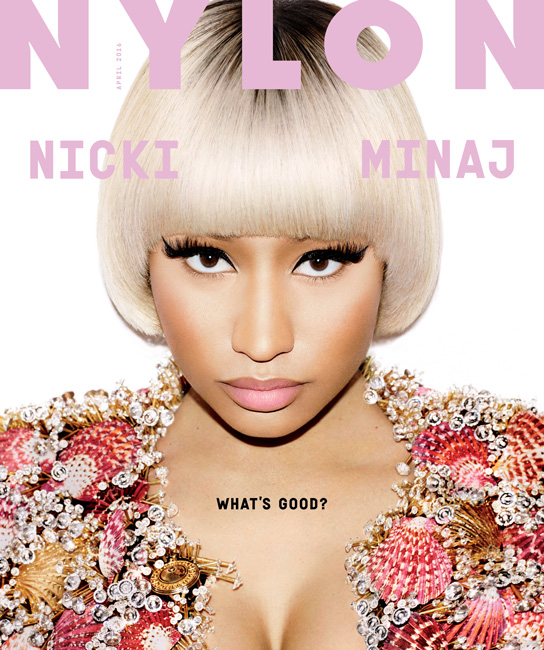 Nicki Minaj stuns on the cover of Nylon. As she gears up for the release of Barbershop 3 next month, the rap queen graces the magazine's April 2016 issue.
Sporting a blonde bob, sea shells, and diamonds, Nicki opens up about her boyfriend Meek Mill, their rumored engagement, and her role in Barbershop 3.
"What's good?" reads the cover tagline. What's actually good is the sexy spread, shot by Matt Irwin, in which Nicki dons a colorful crop top crew neck and skirt combo, a bra and jeans, and a studded leather jacket. The studs can also be found on a pink hoodie, and later in her American flag-adorned boxing gloves.
Plus, find out what what she had to say about her next album, her acting ambitions, and why she refused to twerk in Barbershop 3.
The April 2016 issue of Nylon hits newsstands March 29.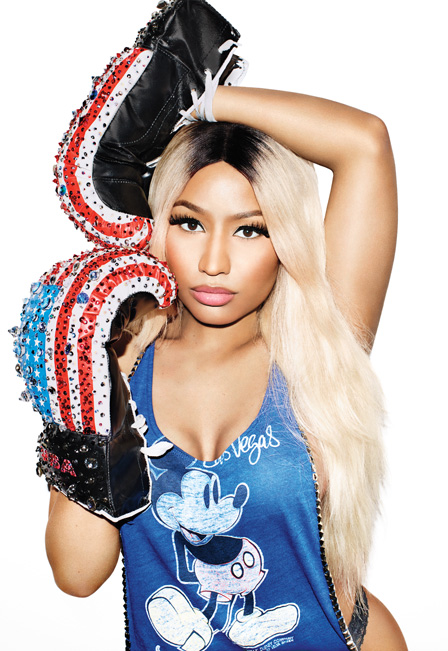 ON HER NEXT ALBUM: "I needed time to hear myself think again because where I left off withThe Pinkprint was a little bit emotionally unstable…Now, I want my happiness to be reflected in the new stuff."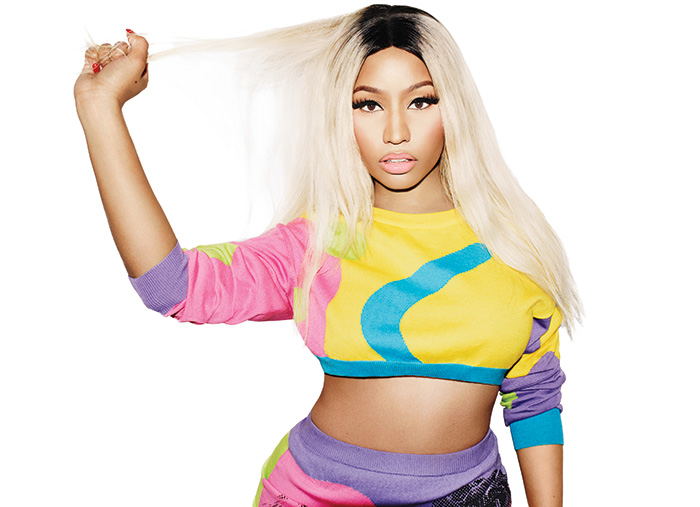 ON MEEK MILL: "When he and I were just friends, he would always say, 'You remind me of my mother, and I like that because you're like a dude. You're tough like a guy and you talk like a dude.' So I always got the sense that me being tough and bossy was a turn-on for him. And it's important for me to keep my voice. Being in a relationship shouldn't mean that you lose your voice. Being in a relationship should mean that you've met a secure-enough man to allow you, in a sense, to remain a queen."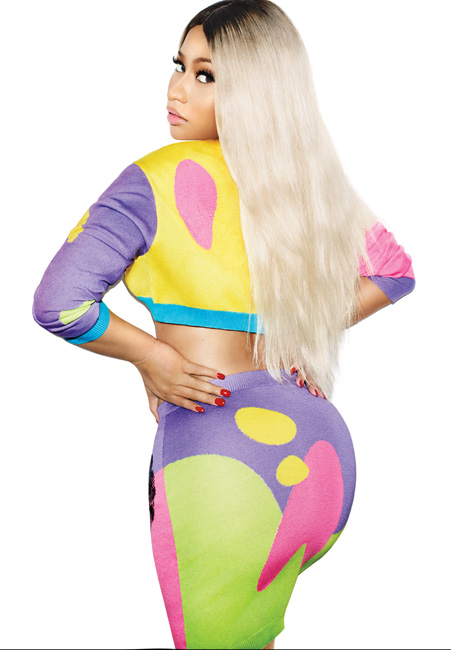 ON THEIR RUMORED ENGAGEMENT: "I'm not engaged yet. … He said that my third ring would be my engagement ring. But sometimes he calls me his fiancée, and I'm always trying to stop him, like, 'Nope! I ain't got that third ring yet!' We're just taking it one step at a time. And, you know, if that happens, if I get married, then I'll have a child, and that'll be fun, because I can't wait to hold my baby."
ON HER ACTING AMBITIONS: "At that time [in high school], I was obsessed with Jada Pinkett [Smith]—I wanted to be Jada and Halle [Berry] mixed. Now I'm going back to those desires."
ON HER BARBERSHOP 3 CHARACTER DRAYA: "I wanted there to be a little bit of depth to Draya. I didn't want her just to be, you know, an Instagram thot; I wanted her to have some sort of purpose and meaning."
ON REFUSING TO TWERK IN BARBERSHOP 3: "Not every sexy woman is out here twerking all damn day."