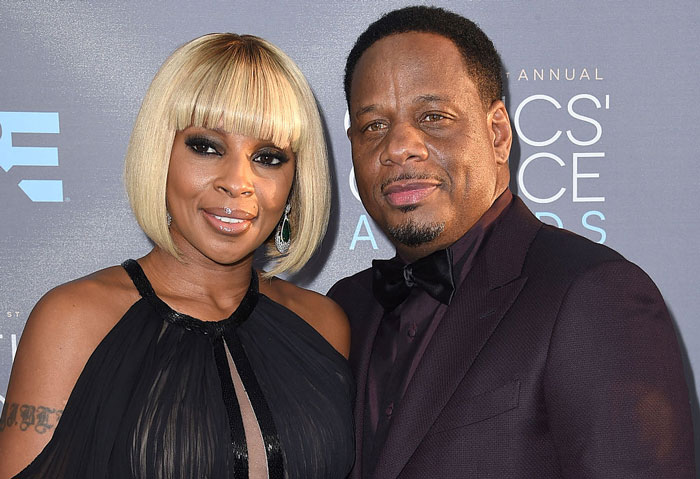 Mary J. Blige's divorce is creating more drama in her life.
According to TMZ, the R&B songstress' estranged husband, Martin "Kendu" Isaacs, is asking for six figures a month in temporary spousal support.
Isaacs is reportedly asking for $129,319 a month in order to continue with the lifestyle he's become accustomed to over the couple's 12 years of marriage.
The former manager argues that he has no money coming in after being fired by Mary and that she's got business opportunities like the "King and Queen of Hearts Tour" and her forthcoming album.
Isaacs argues that their prenup is not a legit doc because he signed it without a lawyer. He believes Mary knows this and that's why she has already paid him a total of $85,000 in two checks.
Recently, MJB spoke about the divorce while promoting "Thick of It," the first single from her upcoming album Strength of a Woman.
"If you know me, you know what I'm dealing with right now," she said. "The 'Thick of It' is the divorce and all this stuff that's going on right now. It's the heaviness of it and the whole thing…That's where I am. I'm in the middle of a divorce and it doesn't feel good. It feels terrible, but I have strength to get through and I get through by any means necessary."